4 tags
1 tag
1 tag
Watch
theofficialmimozaduot: chels-aye: AHAHAHHAHAHAHAHAHAAAHHAHAHAHA AHAHAHAHAHHAHAHAHAHAHAHAHAHAHAHAHAHAHA.
9 tags
6 tags
innyourbedroom asked: Thank you for that comment you made on my tumblr picture! :)
There's a lot of pretty girls in this city  ...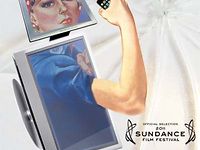 RIP MATT REDD OCTOBER 2ND 2008
I miss you bro, I know you're in a better place now <3 
1 tag
When a teacher tells me to write a 1000 word essay
amira123: Teacher: "You got a F" Me: "Why?" Teacher: "You submitted a picture." Me: "A picture's worth a thousand words."
Song goes out to this very important girl to me I...
Lemme Get This Straight... Your Gonna Let Casey...
8 tags
Reblog if you're alive when the dates, 1/2/3,...
wannastrawbezzi: you won't have a chance to say this again within your lifetime, so you might as well reblog it.